Natasha Berg Joins the Team at PHF
Lake Linden Native Named HR Director / Compliance
Portage Health Foundation is excited to highlight Natasha Berg, who started working at Portage Health Foundation in May of 2022 as the Human Resource Director / Compliance.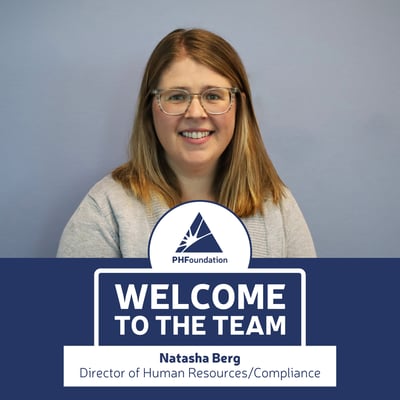 "Natasha's experience and education are welcome additions to the Foundation," said Kevin Store, executive director of Portage Health Foundation. "As we have grown, it has become necessary to have someone with her skill sets and personal demeanor help us focus our attention on our human resources and other aspects of our compliance requirements. We are lucky to have her join our team and are grateful for what she has brought to the organization."
Berg is responsible for all things worker related. HR responsibilities include compensation and benefits, recruitment, and keeping up to date with any laws that may affect the company and its employees. She is also the person that employees go to for any questions or to address any concerns.
Berg was born and raised in the Copper Country, calling Lake Linden home and graduating from Lake Linden-Hubbell High School. She attended Grand Valley State University where she earned a BBA in Finance and Business Economics. She later attended Western Michigan University Thomas Cooley Law School, earning her JD.
After finishing her education, Berg worked as a controller for a construction company, taught political science at Gogebic Community College for four years and has been teaching business law at Michigan Technological University since 2011. Joining PHF has been a great move for her.
"It's like a family here," said Berg. "I get to work with every employee at the foundation and help them with any of the issues they have."
When she is away from work, Berg is busy being a full-time mom, her "favorite job." Like a true Yooper, Berg enjoys spending time at the lake and being with her family. Berg can be reached at nberg@phfgive.org.
Emilie Jacques