Copper Shores Meals on Wheels
Delivering more than meals.
Providing Companionship & Nutrients
Meals on Wheels in Michigan's Copper Country
Copper Shores Meals on Wheels is a home-delivered and congregate meal service. The meals are designed to provide 33 percent of the daily nutritional requirement. For people 60 and over, that are able to drive, congregate meal sites are situated throughout the area, providing an opportunity for social interaction.

For homebound seniors, meals are available for delivery. This vital service not only provides a hot meal, but also a visit from a dedicated delivery person. Meals and milk can be opened, and if a senior is not home, or unable to open the door, we call an emergency contact to be sure of the senior's wellbeing. Often, this is the only social contact our homebound seniors have, and it is very important for them to have a connection with the world outside.
Order Holiday Cookies Now!
Deliver warmth and joy this holiday season while supporting homebound individuals in our community by purchasing a holiday cookie box. This year's box will be the best yet with a bunch of local bakeries making some of their holiday favorites!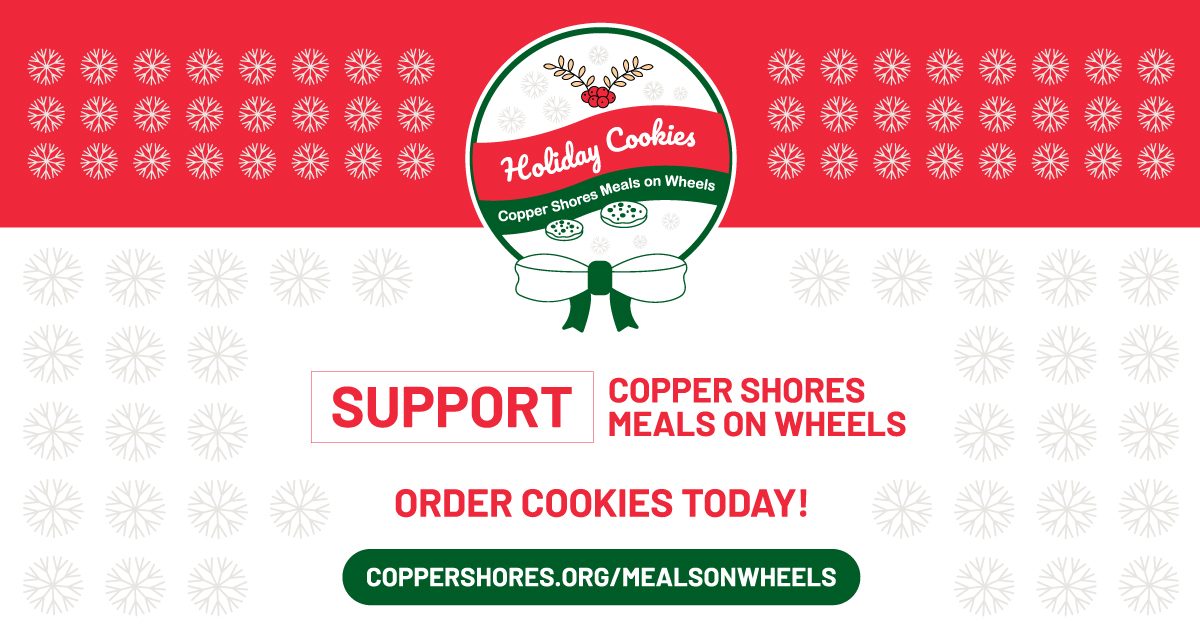 Miles covered daily by drivers
Office Location
821 W. Water Street
Hancock, MI 49930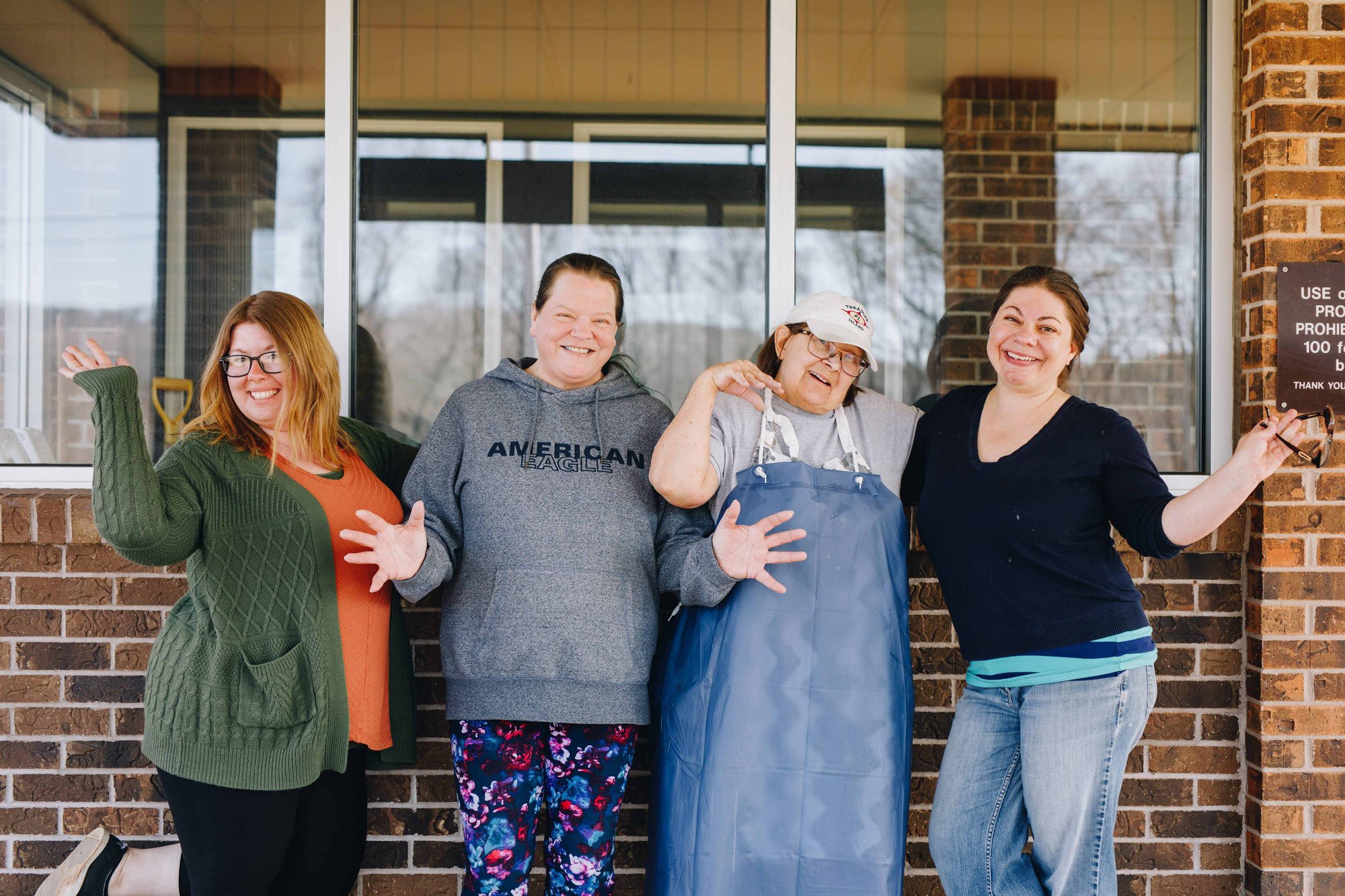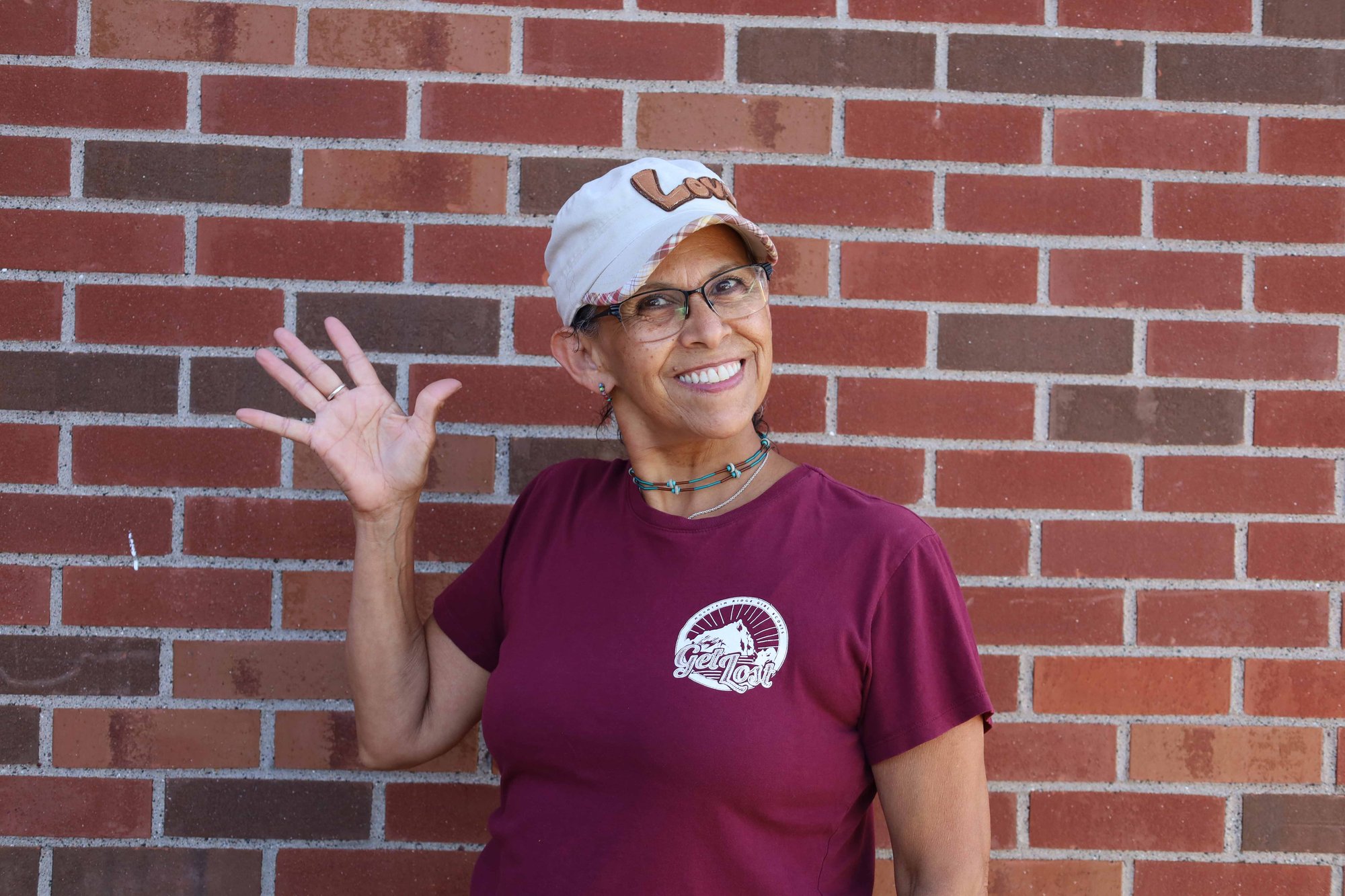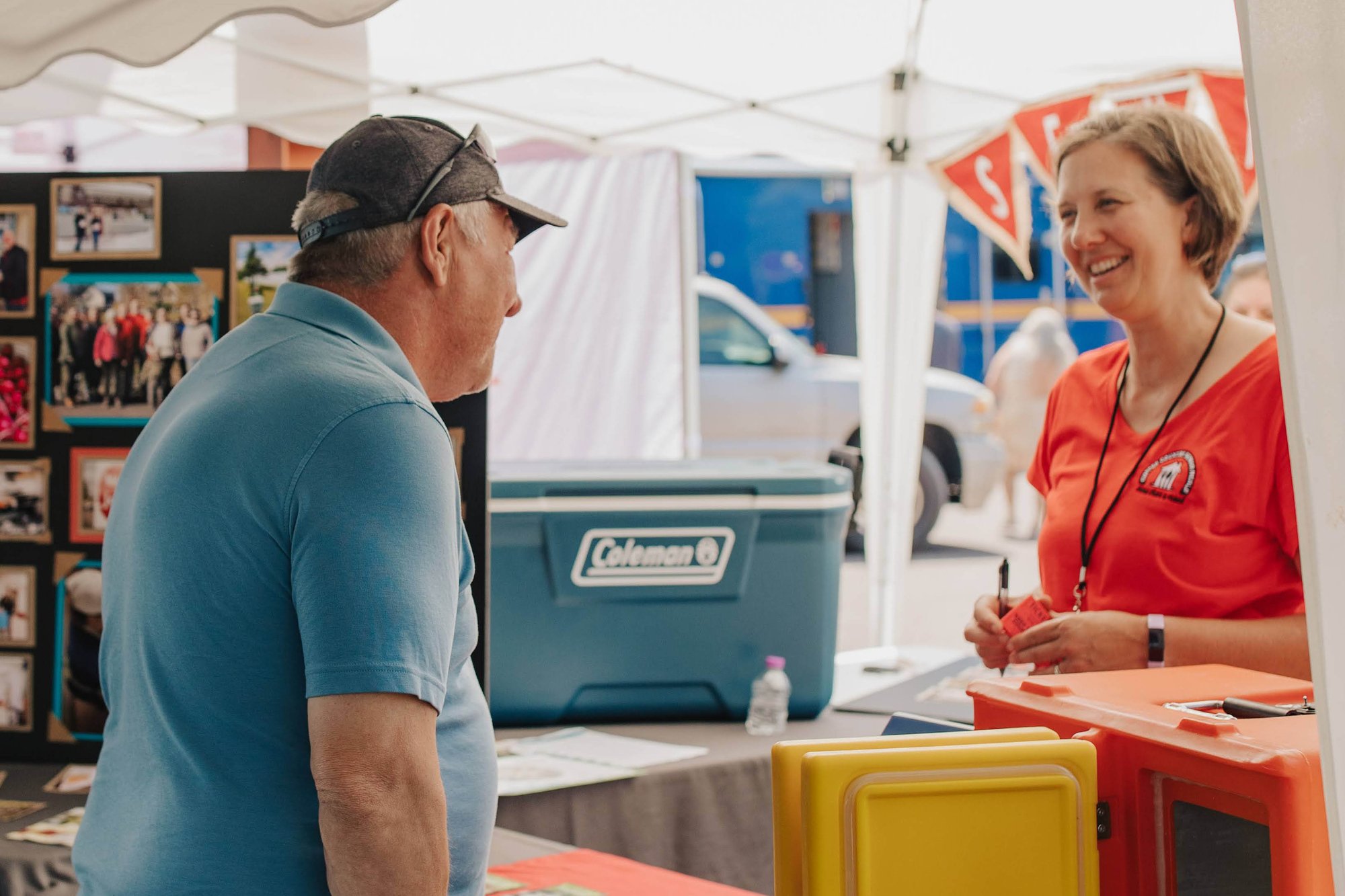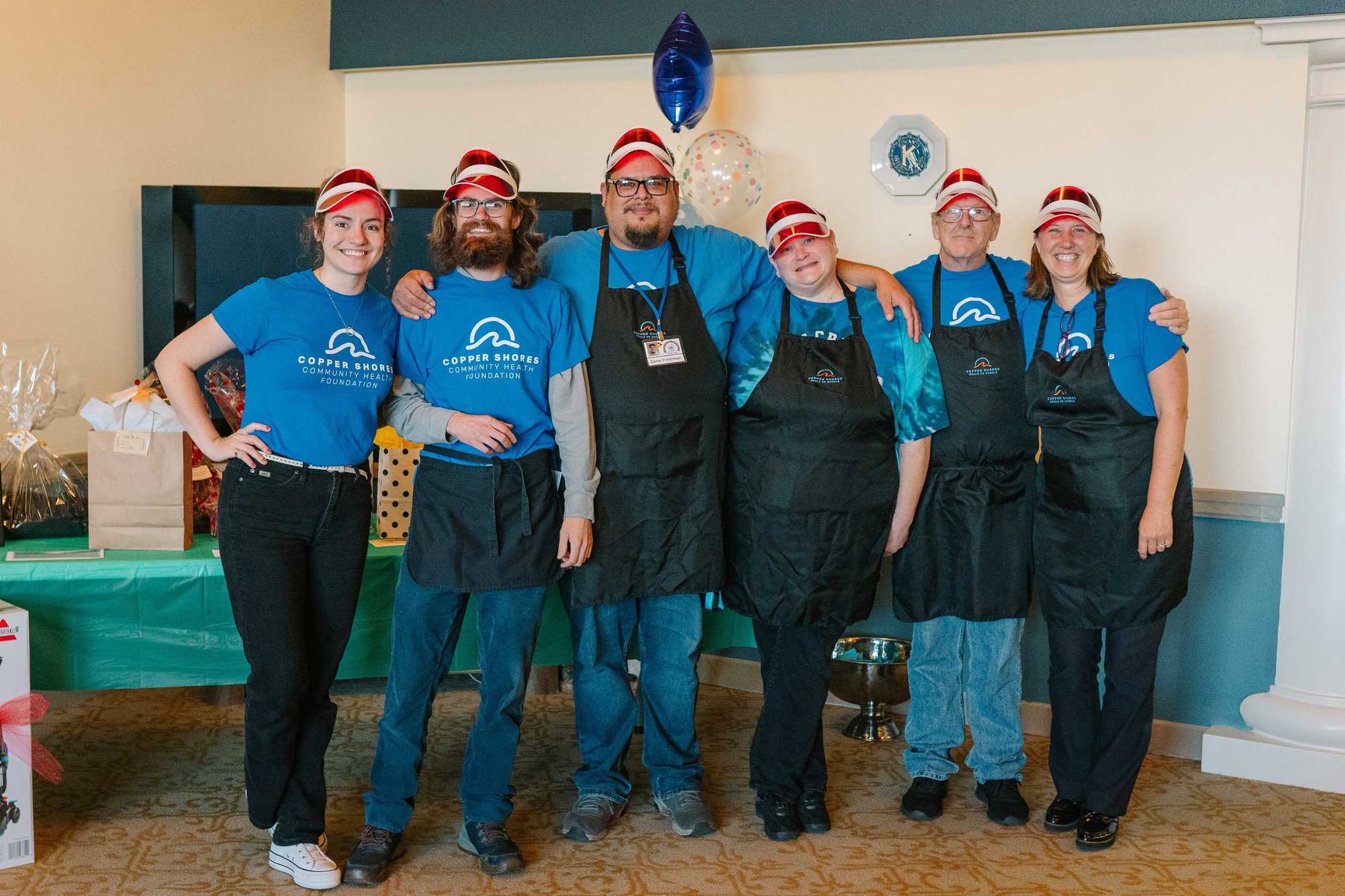 Current Menu
Remember, every meal is cooked by hand by our caring staff in Hancock or Calumet! Click below to download our current and future monthly menus.
Discover Our Latest Stories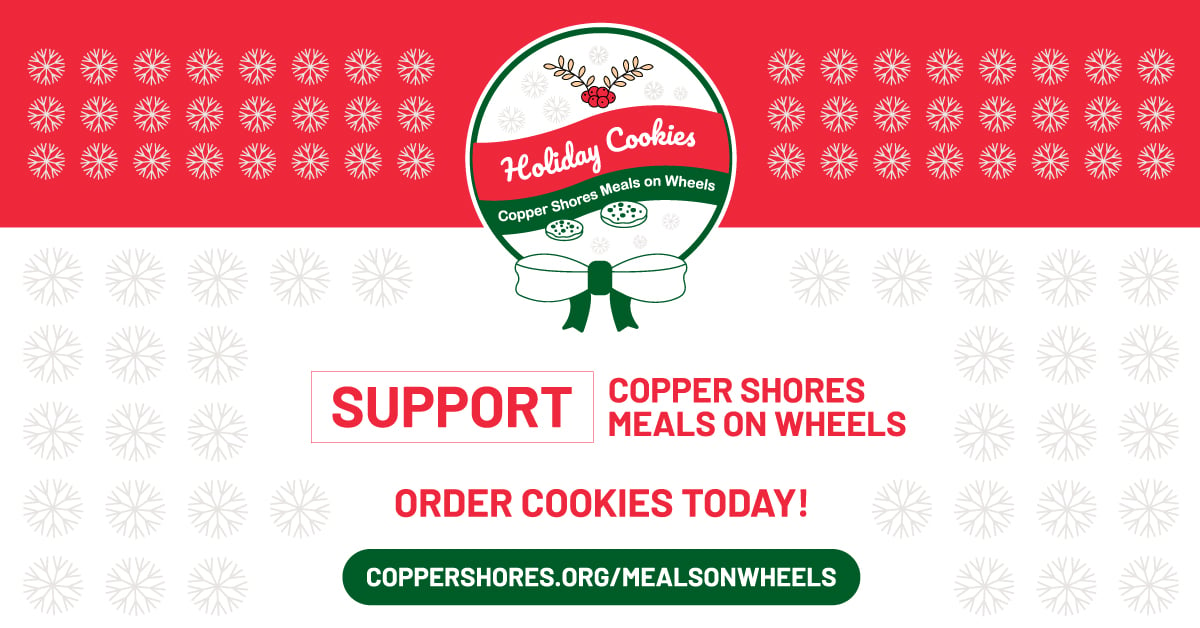 Meals on Wheels Holiday Cookie Fundraiser back for 2023
Orders accepted now The Holiday Cookie Fundraiser for Copper Shores Meals on Wheels is back for the second year in a row. Orders open up today, ...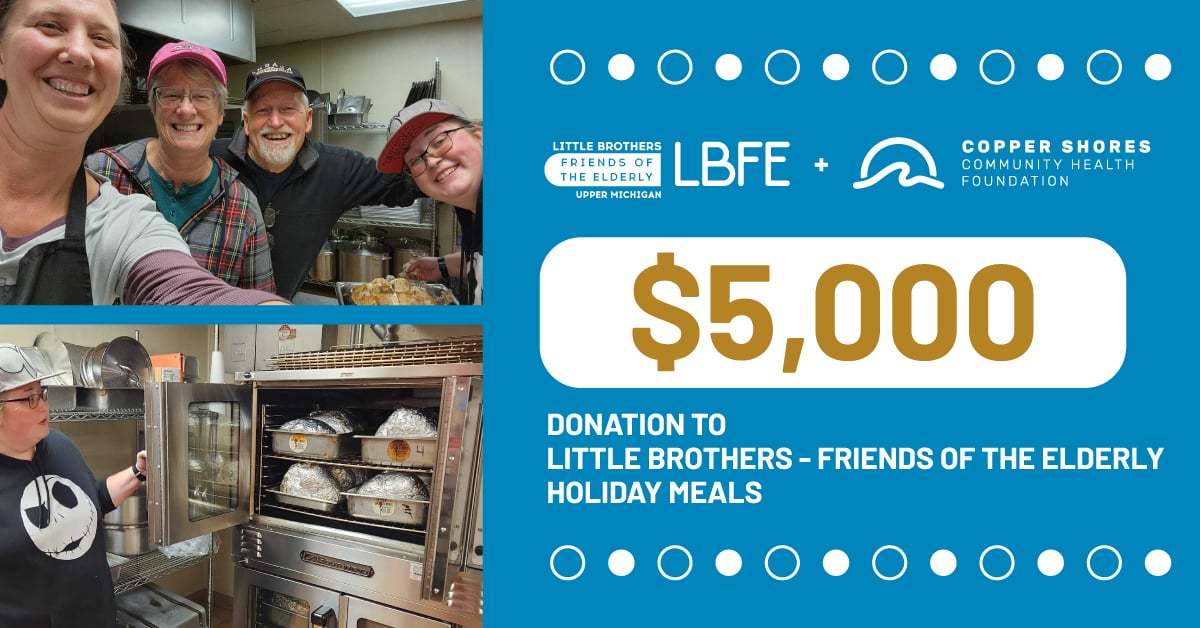 Copper Shores helps Little Brothers - Friends of the Elderly provide holiday meals
This year Copper Shores Community Health Foundation provided a $5,000 donation to help Little Brothers - Friends of the Elderly provide holiday meals ...
Work for Copper Shores Meals on Wheels
On-Call Float Position
Copper Shores Meals on Wheels seeks an On-Call Float Position that is able to work in differing job sites and perform a wide variety of duties ...
Listen to Meals on Wheels Podcast Episodes
State of the Foundation with Kevin Store
The Copper Shores Podcast is BACK! With a new name and a great new soundtrack thanks to Ontonagon-native Noah Lukkari! Our first episode back - ...
Community Meals Bring Neighbors Together | CCSM Older Americans Month Part 4
Welcome to the final episode of our four-part series highlighting the amazing work done at Copper Country Senior Meals! In this episode we visit the ...