Home-Delivered Meal Program
Serving Houghton & Keweenaw Counties
More than just a meal
Copper Shores Meals on Wheels supports isolated seniors through home-delivered meals and wellness checks. Our service helps seniors live independently at home with quality nutritious meals and valued social connections.
Home delivered meals are designed to assist home-bound seniors in meeting 1/3 of their daily nutritional requirements while providing a wellness check on each senior. This program offers meal delivery Monday - Friday, with the option of frozen meals for Saturday and Sunday, when our office is closed.
To be eligible you must be 60 years of age or over, be unable to drive and/or unable to prepare food for a meal. We can provide a meal if you are a caretaker for a senior that is receiving the meals.
In total, close to 90,000 meals were prepared and delivered in 2022.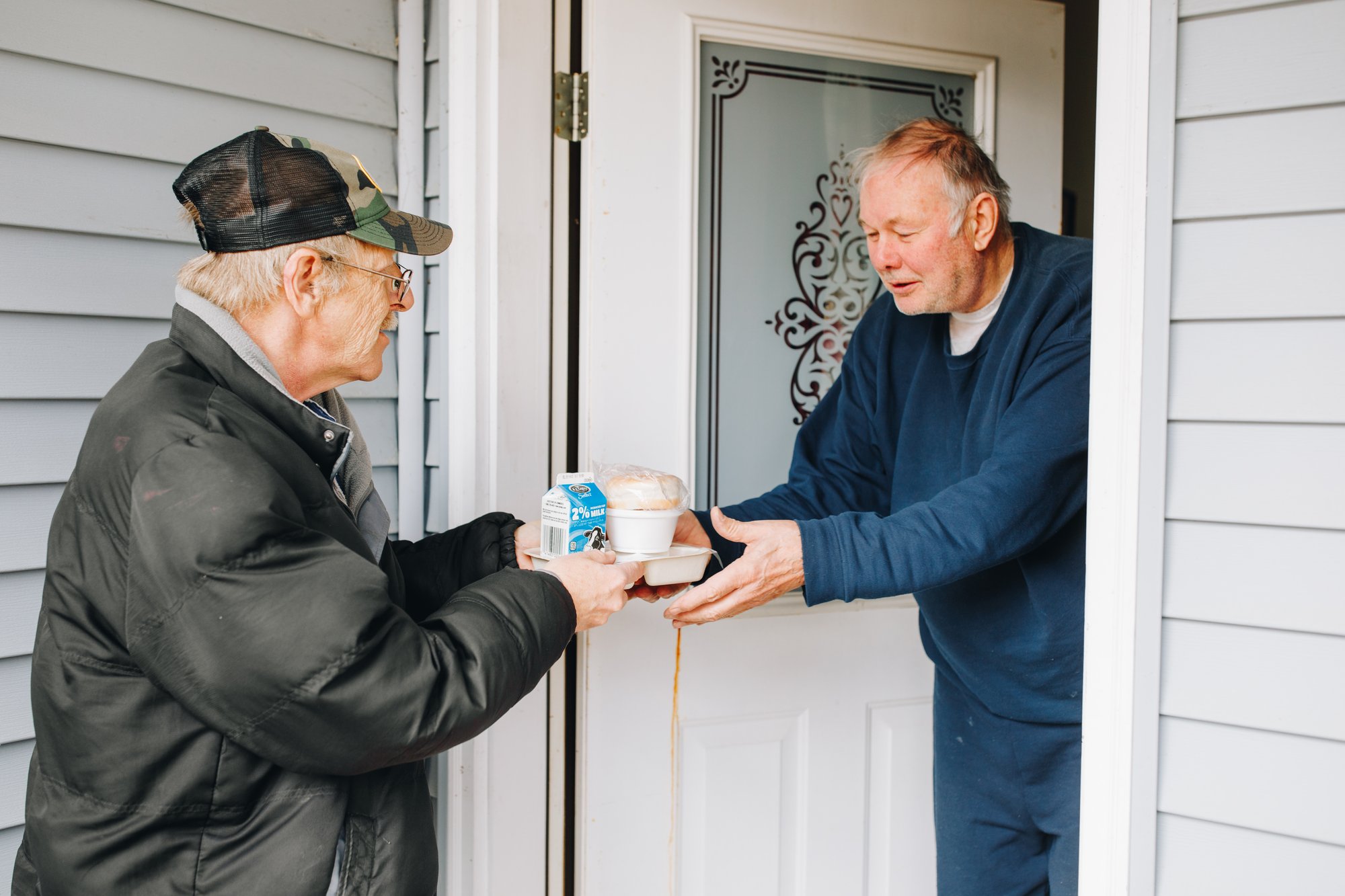 Cost of home-delivered meals
Home-delivered meals through Copper Shores Meals on Wheels are provided free of charge. We suggest a $4 donation, but there is no requirement to pay.
Sign-up for meal delivery
To sign-up for meal delivery, simply contact the Meals on Wheels office!