Suicide Prevention Training Coming to L'Anse on November 29
Copper Shores Outreach & Education in conjunction with Keweenaw Support 4 Health Minds is hosting free suicide prevention training on Wednesday, November 29 at 6 p.m. at the L'Anse Masonic Lodge. The event is free, will last about 90 minutes and is open to anyone in the community over the age of 16.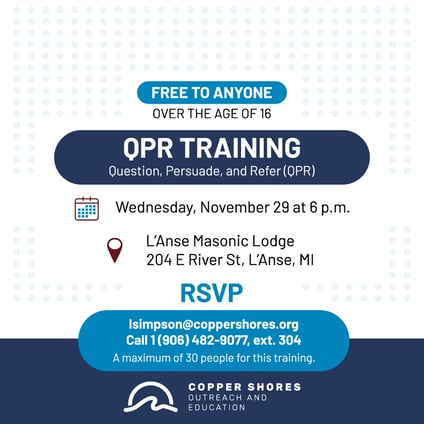 "Those who complete the training will be able to recognize warning signs of suicide, know how to offer hope, and know how to get help and potentially save a life," Prevention Educator Lisa Simpson said.
The training is called Question, Persuade, and Refer (QPR). Just as people trained in CPR and the Heimlich Maneuver help save thousands of lives each year, people trained in QPR learn how to recognize the warning signs of a suicide crisis and how to question, persuade and refer someone to help.
The QPR training will teach people to be a "gatekeeper." According to the Surgeon General's National Strategy for Suicide Prevention (2001), a gatekeeper is someone in a position to recognize a crisis and the warning signs that someone may be contemplating suicide.
Gatekeepers can be anyone, but include parents, friends, neighbors, teachers, ministers, doctors, nurses, office supervisors, squad leaders, foremen, police officers, advisors, caseworkers, firefighters, and many others who are strategically positioned to recognize and refer someone at risk of suicide.
"We hope everyone in our community will consider joining us for this training," Simpson said. "You never know who might need your help."
Simpson will be joined by Dr. Michelle Morgan from Keweenaw Support 4 Health Minds in leading the training. There is a maximum of 30 people for this training. Light refreshments will be served. An RSVP is required. To RSVP or learn more about the opportunity, email lsimpson@coppershores.org or call 1 (906) 482-9077. If demand is high, additional QPR sessions can be added. Visit coppershores.org/qpr-training to learn more about the training.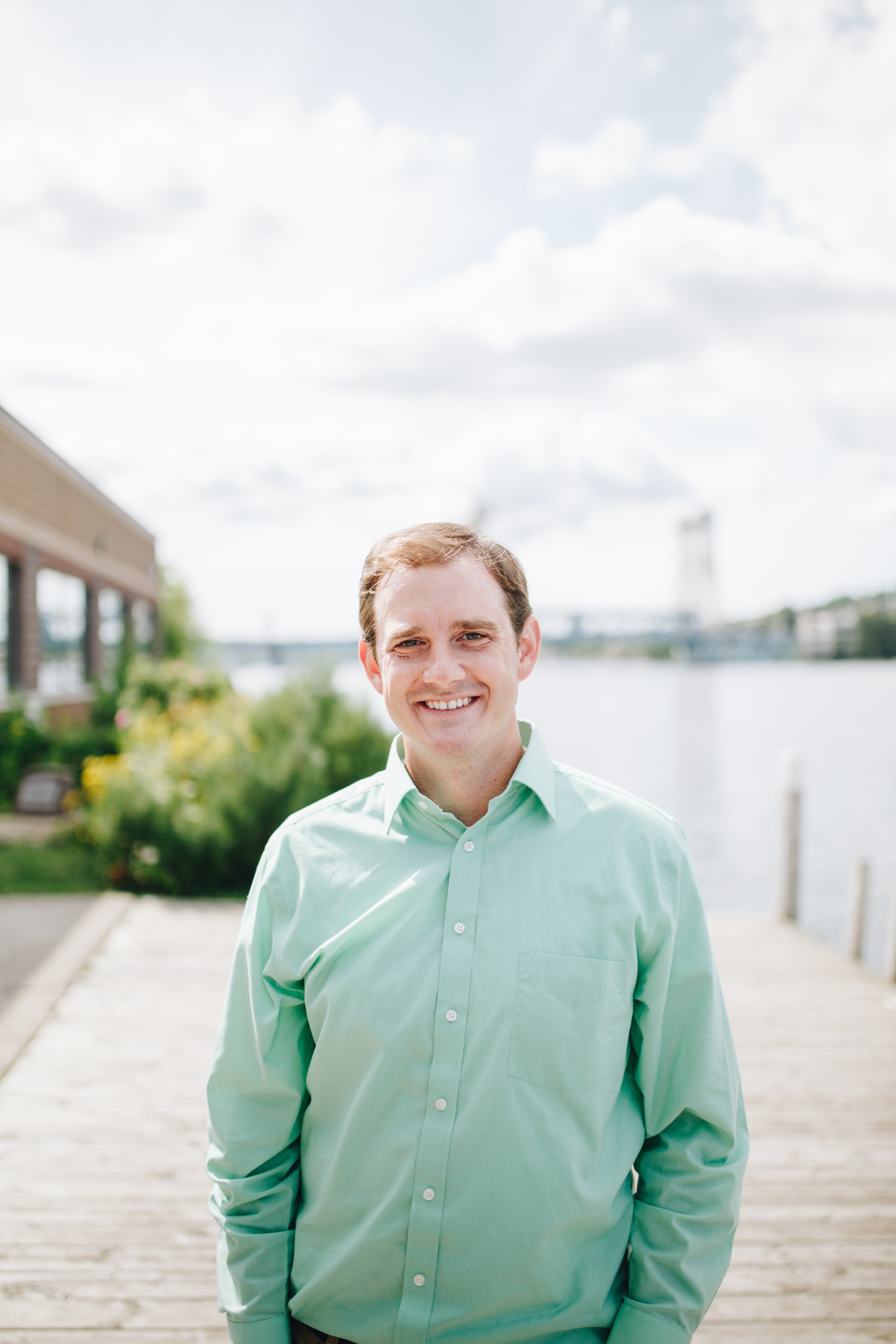 Michael H. Babcock