Support Meals on Wheels During Bingo Bonanza at the Bluffs
Fundraising Bingo Event Open to the Public on September 12
The Bluffs Senior Community in Houghton will be the host site for a special night of bingo fun on Tuesday, September 12 to benefit Copper Shores Meals on Wheels. The event will begin at 6 p.m. and is open to anyone over the age of 18.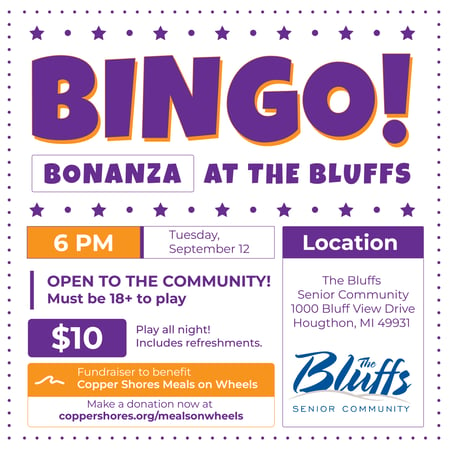 "We know how important Meals on Wheels is to our community, and we're excited to help raise funds and awareness for the work they do," said Jessica Bracco, Executive Director of The Bluffs. "This will be a wonderful night to celebrate them and enjoy some good old-fashioned bingo!"
Entrance for Bingo night will be $10 which will get people two cards per game that's played. Additional cards will be sold for each game for $1. A variety of popular bingo games will be on the schedule including blackout, postage stamp and classic. Pop, coffee and water will be provided for all of those who attend.
Prizes have been donated by local businesses including Surplus Outlet, Keweenaw Gem & Gift, Ambassador Restaurant, Michigan Tech Hockey Team, Range Bank, Diamond House International, Superior National Bank, Michigan Made, Inner Strength Physical Therapy & Wellness, Align & UnWind and more. If your business would like to support the event by donating a prize, please email Abbie Parker at aparker@thebluffs.org.
"The community support around this event has been so humbling for us," said Kathleen Harter, Program Director for Copper Shores Meals on Wheels. "We want to thank the staff at The Bluffs for thinking of us and working with us to make this event possible. It should be a night to remember, and hopefully the start of a new tradition in our community."
Bingo play is expected to last two hours and will take place on the third floor at The Bluffs. No RSVP is required to play. Meals on Wheels staff will also be selling flavored popcorn, a popular item some may remember from the Downtown Houghton Farmers Market last year.
Copper Shores Meals on Wheels serves residents in Houghton and Keweenaw counties. They provide approximately 275 meals per day to members of our community, including home-delivered meals to homebound people primarily over the age of 60 and a plethora of weekly congregate meal sites. The meals are made available regardless of the member's ability to pay, and cooked fresh each weekday morning at kitchens in Hancock and Calumet. Learn more and make a donation to support Meals on Wheels at coppershores.org/mealsonwheels.
The Bluffs offers comfort, independence and security in a warm and friendly environment with a high standard of excellence. It sits on 20 acres and offers residents a variety of amenities and services designed to support an active and worry-free lifestyle, promote independence, and support our residents to remain connected to their community. The Bluffs is located at 1000 Bluff View Drive in Houghton. Learn more about The Bluffs Senior Community at thebluffs.org. Call (906) 483-4400 with any questions about the event.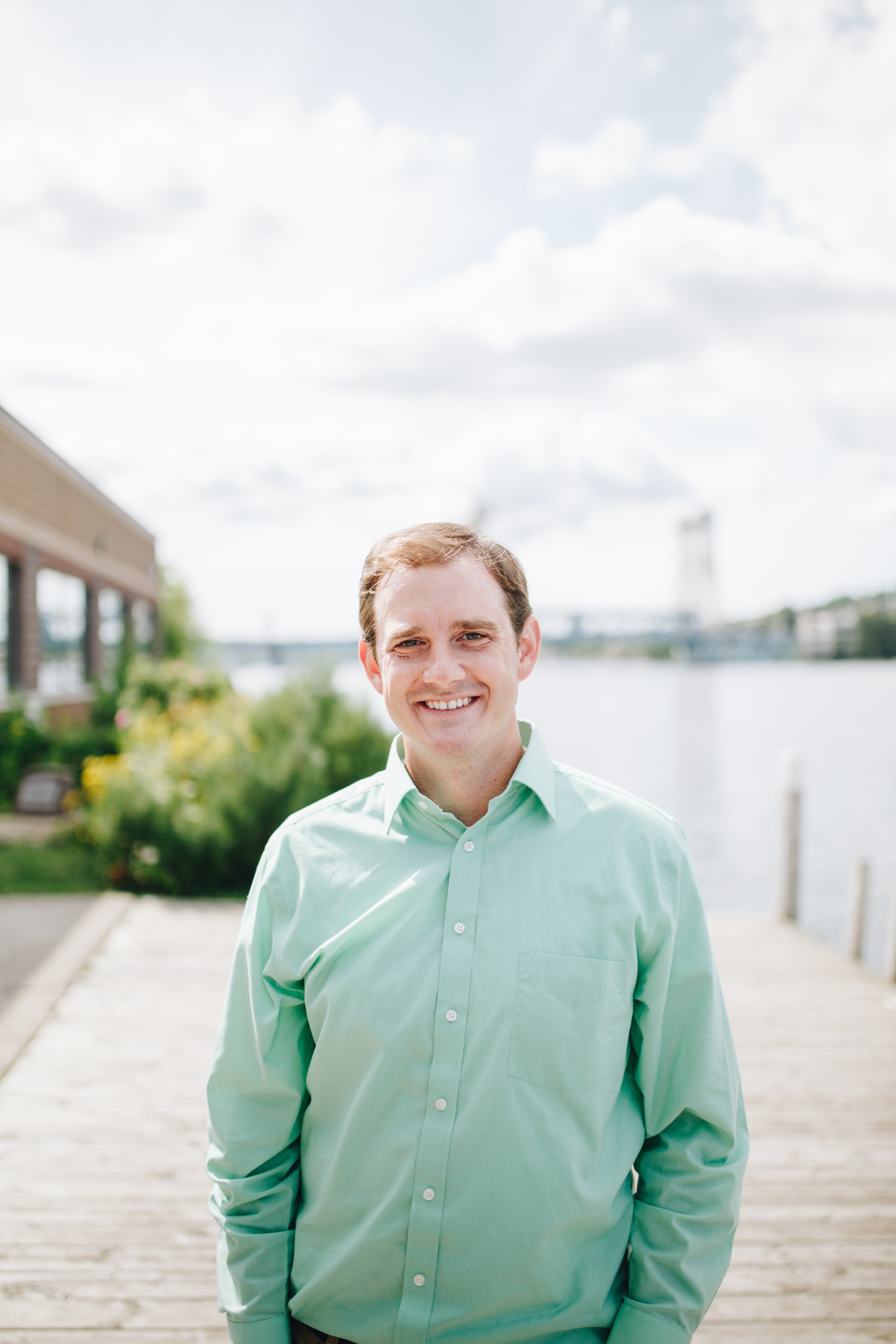 Michael H. Babcock