Thirteen area volunteer emergency services departments receive grants
Portage Health Foundation is proud to announce it has committed more than $50,000 to local volunteer emergency service departments throughout Baraga, Houghton, Keweenaw and Ontonagon counties.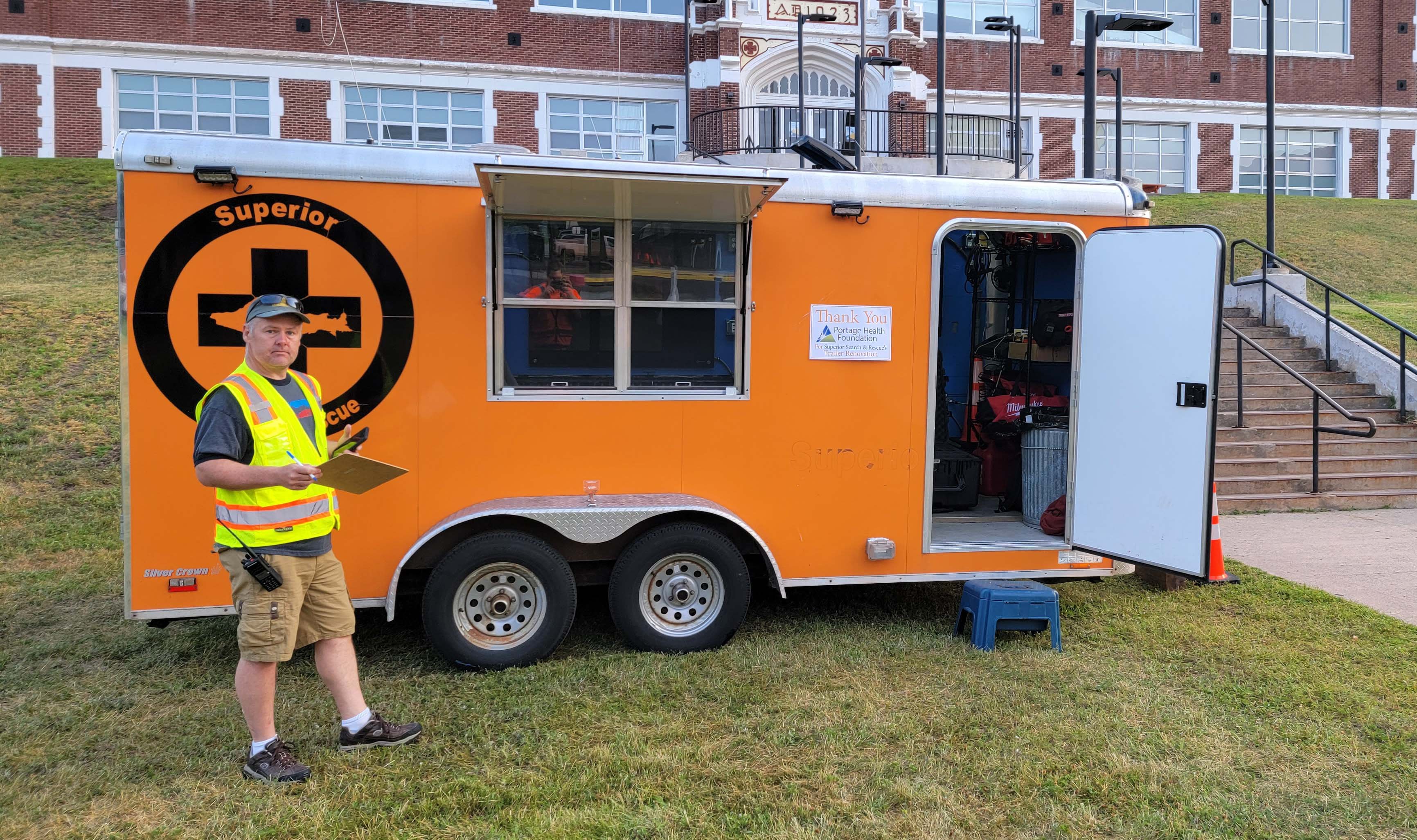 "This is the first year we've offered this 50-50 style of grant to volunteer life-saving organizations, and the response was exactly what we hoped it would be," Executive Director Kevin Store said. "We're helping these groups invest in new technology, upgrade equipment and bring in new items that will help keep our community safe."
In total 13 projects were funded. Each project required a 50 percent match from the organization and there was a maximum of $5,000 per award. Below is a list of what was funded.
Ahmeek Village Volunteer Fire and Rescue Department. This $5,000 pledge is for a new rescue truck for the department. In addition to this funding the department received a $173,000 grant from the Federal Emergency Management Agency's Assistance to Firefighters Grant program. The department is still raising money to cover the rest of the expenses as the truck's total price tag is more than $220,000. Follow them on Facebook to keep up with their fundraising efforts and offer your support.
Allouez Township Volunteer Fire Department. For nearly a decade this fire department has been making plans for a new fire hall and in March 2021 they opened bids on what will be a nearly $1 million project. They'll be using $5,000 grant to help cover the expenses.
Aura Volunteer Fire Department. Aura's department will be using the $5,000 to purchase four sets of turnout gear.
Calumet Village Volunteer Fire Department. The Village of Calumet's department will be purchasing eight new LED Litebox Flashlights as well as replacing aging hoses with $2,500 in grant funding.
Copper Harbor Volunteer Fire Department. Michigan's furthest north fire department will be using $4,950 to purchase 10 new SCBA Air Tanks.
Dollar Bay Volunteer Fire Department. In Dollar Bay they'll be replacing aging pagers, remote mics, a charging bay and radios with $5,000 in funding.
Houghton City Volunteer Fire Department. Rapid intervention team bags will be purchased for the city of Houghton's fire department with $3,000. These bags include a Self-Contained Breathing Apparatus (SCBA) air bottle and an extra face piece which can be used to save others.
Lake Linden Volunteer Fire Department. On the north shores of Torch Lake, the Lake Linden department received $1,875 to purchase new brush fire gear, flashlights and first aid kits for their trucks.
Laurium Village Fire Department. A lot happens when a call is made to area volunteers, and with a new set of pagers the Laurium FD will be better prepared. This is a $3,789 investment.
McMillan Township Volunteer Fire Department. Ontonagon County will be a little safer as the McMillan Township department is using $5,000 in funds to help cover the costs of a new tanker fire truck, which is estimated to cost a little less than $80,000 total.
Quincy-Franklin-Hancock Township Volunteer Fire Department. When power isn't available, the Quincy-Franklin-Hancock Township Station #1 will be ready to serve residents thanks to a new power outage electrical generator that will be purchased with $5,000 in funding.
Stanton Township Volunteer Fire Department. Being prepared is a four-season effort, and in Michigan's Keweenaw Peninsula that often means being prepared to make rescues on ice. Stanton is using $5,000 in funding to be better prepared for that with an investment in ice rescue equipment that includes four sets of personal protective equipment and a rescue sled with 850 feet of reel and sling with a sled cover. In addition to the equipment the department has volunteers committed to Ice Rescue Technician Training 1 and 2.
Superior Search & Rescue. This summer has been a busy one for Superior Search & Rescue, and they're now better prepared to serve with impressive upgrades to their mobile command trailer (pictured above) thanks to $2,500 in funding. The upgrades will allow them to better support and coordinate with law enforcement and volunteers from the public in future searches no matter the weather, season or location. Learn more about their upgraded trailer at superiorsar.org.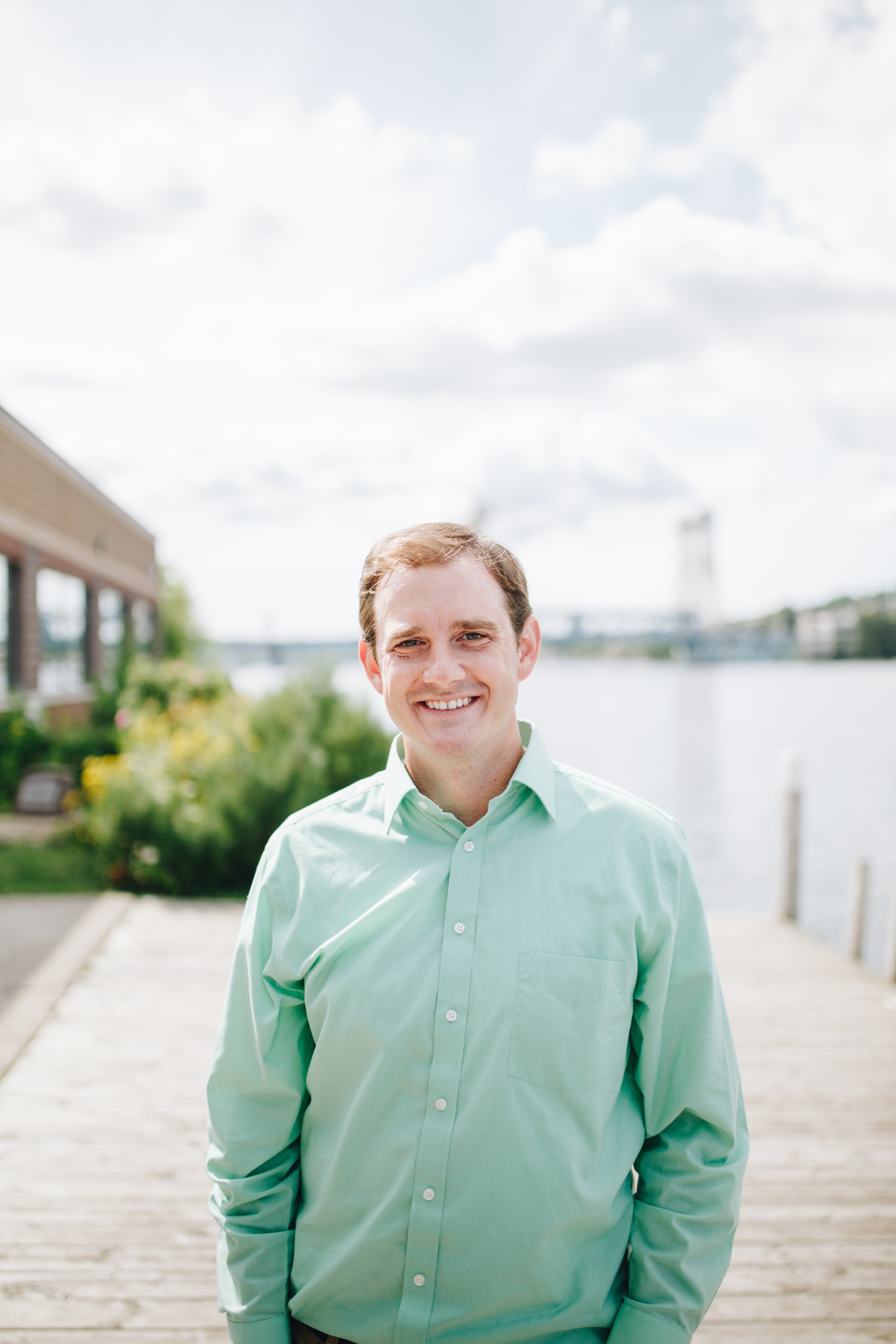 Michael H. Babcock