Klungness Family Foundation Donation raises 2023 #GiveCopperCountry match to $250,000
This year's match for Copper Shores Community Health Foundation's annual #GivingTuesday campaign, #GiveCopperCountry, will be $50,000 higher thanks to a donation by the Klungness Family Foundation. The organization has deep ties to the area and was happy to support so many great causes with one donation.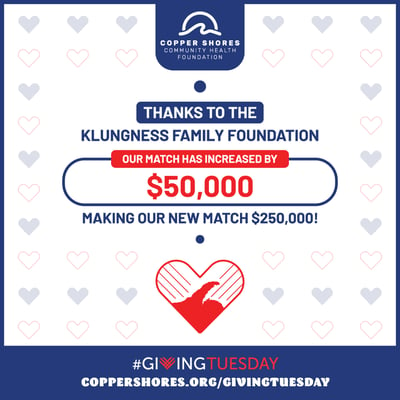 "It's been a few years since I was living in the Keweenaw, and perhaps what I miss most is the amazing sense of community," Director Nelson Sommerfeldt said. "There are so many people and organizations working to make the area happy and healthy; from getting into nature, preserving the arts, to helping those in need. The #GivingTuesday campaign has been so successful supporting dozens of Keweenaw charities, and the Klungness Family Foundation is very proud to support the 2023 donation match. Copper Shores makes it so easy to support the whole community with one pledge, and we hope this year is as successful as 2022."
This is the first time that external funds have been brought in to increase the $200,000 match Copper Shores provides. It's something the foundation is grateful for and hoping to replicate moving forward.
"When Nelson reached out with this idea, we knew it was an opportunity to do something special," said Michael H. Babcock, director of communications & donor relations at Copper Shores. "I know our nonprofit partners are excited to see the match increase this year, and I'm hopeful this will inspire even more radical generosity for our community."
Copper Shores has always offered a match to inspire donors, starting out with $50,000 during the first campaign and capping out at $200,000 the last couple of years. This year's $250,000 match will be split the same way it has in other years with nonprofits earning a portion of the match equal to the amount of money donated to them. For example, if one organization brings in 10 percent of the total donations, they'll receive 10 percent of the match -- $25,000.
The #GiveCopperCountry campaign is now in its seventh year. The goal of the event has remained the exact same in that time – help residents and visitors of Michigan's Copper Country show generosity by putting their money where their heart is. More than $2.7 million has been raised to date, including an incredible $859,136 in 2022. This year there are 31 nonprofit organizations participating.
Learn more about #GivingTuesday by visiting coppershores.org/givingtuesday.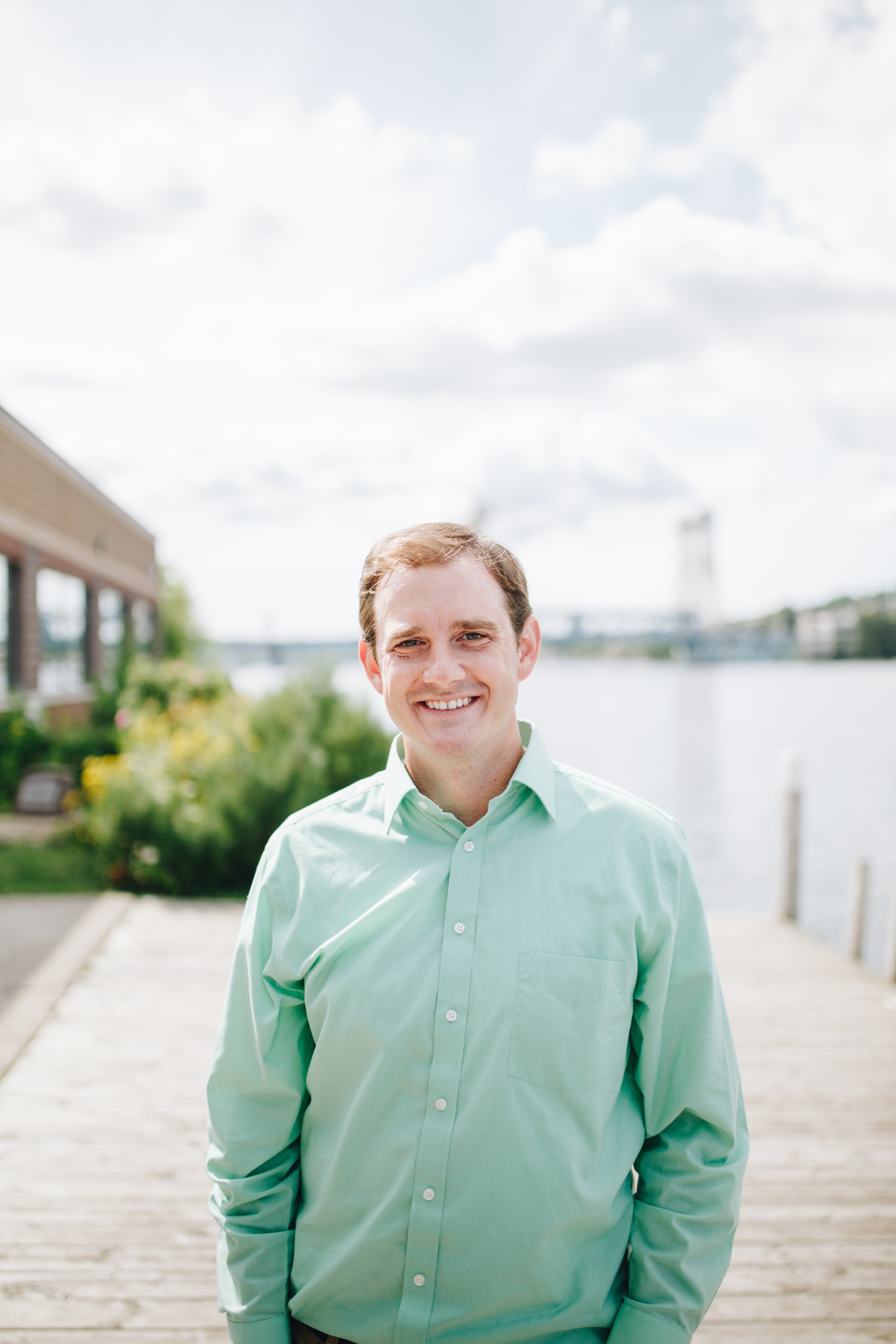 Michael H. Babcock