Fortifying Finances
Gail Jestila of Baraga County Memorial Hospital Receives 2022 James Bogan Healthcare Administration Scholarship
Gail Jestila grew up in L'Anse and moved away for college, only to be called back home by the beauty, nature and the people. As she built her career in the Copper Country, it became clear that she would need to continue her education.
Portage Health Foundation has awarded Jestila the 2022 James Bogan Scholarship, which is awarded to one student a year, intended to assist the student with the financial costs and burden associated with pursuing a Master's level program that will help advance their careers in the healthcare sector.
The scholarship has helped Jestila continue to improve her own skill set and help the community that has done so much to help her. She wishes to be the best version of herself, to help others in the area live happy and healthy lives.
Jestila moved back to L'Anse and found a job working accounting for a local manufacturer. Not long after getting settled, her company told her she would have to move to Toronto to keep her job. When given the choice to move for work or stay, Jestila's love of the area kept her in the Copper Country.
Jestila found another job and has been working at Baraga County Memorial Hospital (BCMH) ever since. She has been the chief financial officer for 21 years.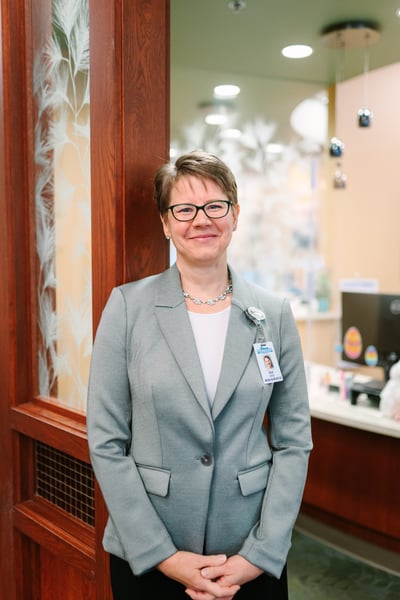 "There's something special about rural healthcare," Jestila said, "knowing you've helped a neighbor."
Because the hospital has been designated as a Critical Access Hospital by the Center for Medicare and Medicaid Services, it operates under a different reimbursement mechanism than other hospitals. Having status as a rural hospital adds another unique layer to the accounting for BCMH.
"Hospitals make more money based on volume," explained Jestila, "a luxury that we do not have in small towns."
Given the challenges that rural hospitals face, Jestila decided to go back to school and pursue a Master of Business Administration with a concentration in Healthcare Management from Davenport University.
By improving her own knowledge, she is better equipped to help her own team, and other hospital employees.
"I don't save lives, but if I don't do my job, surgeons, doctors and nurses can't do their jobs," said Jestila.
She believes that this is the perfect degree for someone in her position, making her uniquely qualified to better understand the specificities of finances in healthcare of all sizes and programs. This degree has given Jestila the opportunity to see and learn how other hospitals run their finance departments, seeing the bigger picture and not being singularly focused on her own organization.
"One of the things I really like about healthcare is that it is always changing," said Jestila, "You are always learning something new, or you are learning a new way to do things."
About the James Bogan Scholarship
The James Bogan Health Administration Scholarship is specifically designed for students like Gail Jestila enrolled in a master's level program interested in, or working a career in healthcare. Any student from Baraga, Houghton, Keweenaw or Ontonagon counties that is enrolled in a master's level program focused in healthcare administration is invited to apply.
This can include Master's in Business Administration, Master's in Public Health, Master's in Health Administration, Master's in Public Administration, Master's in Nonprofit Administration.
Learn more about all of PHF scholarship opportunities at phfgive.org/sholarships. The 2023 James Bogan Scholarship will be announced later this year. Sign up for PHF's email newsletter to make sure you don't miss the announcement
Emilie Jacques