Your Gift, Copper Country's Legacy
Join the wave of generosity this #GivingTuesday — empower Copper Country's nonprofits to create a brighter future for all!
Donations for #GivingTuesday 2023 have closed!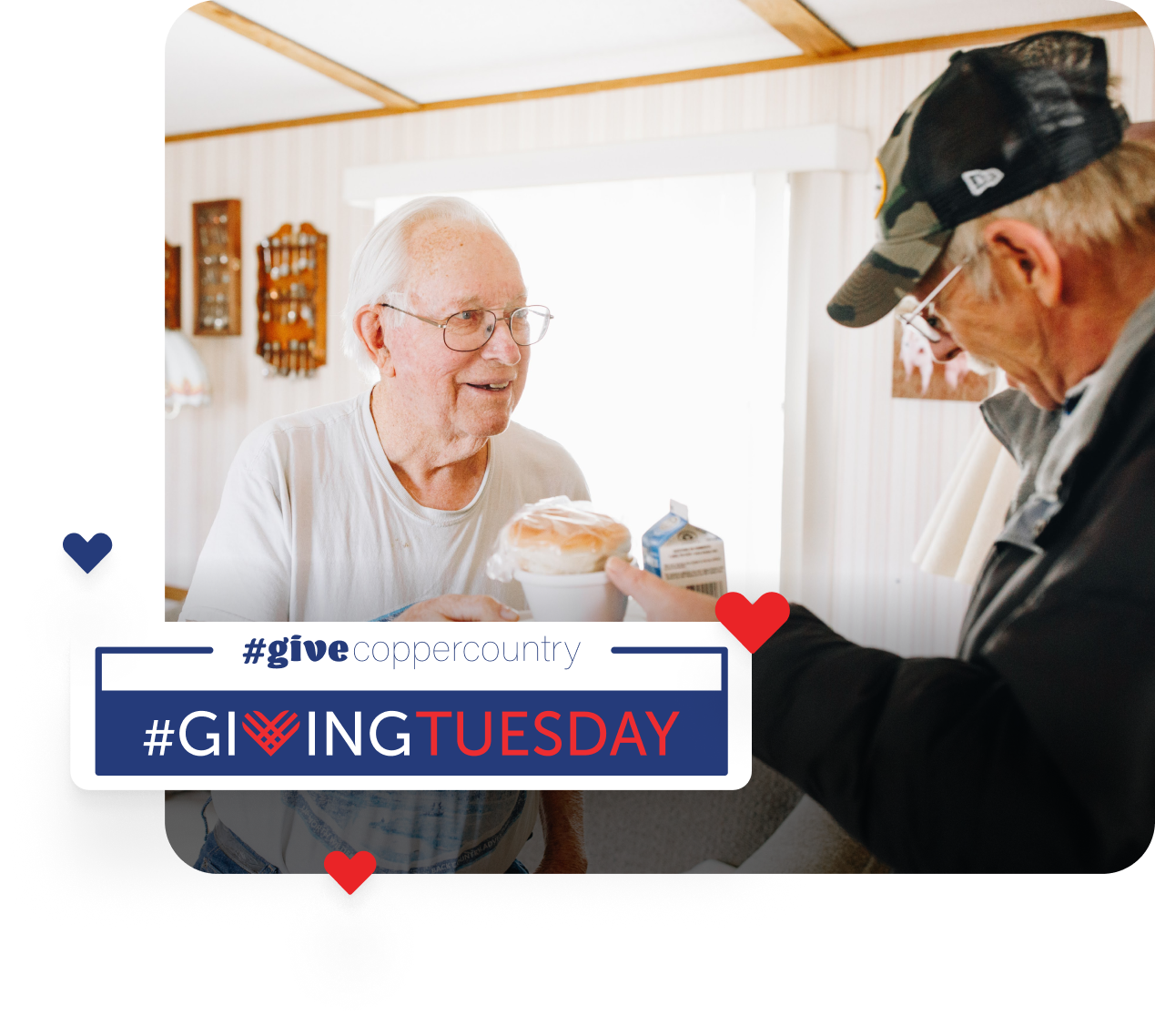 $250,000 Match Available
Put Your Money Where Your Heart is this year on #GivingTuesday and support one of 31 incredible organizations! Donations are being accepted beginning November 7 and running until 11:59 p.m. on #GivingTuesday itself, Tuesday, November 28, 2023. This year Copper Shores Community Health Foundation, with help from a donation by the Klungness Family Foundation, is matching up to $250,000 in donations.
Online
Choose which organization(s) you want to donate to on this webpage and make a donation using a credit card, bank account, paypal, etc.
In-Person
Stop by our office - 5th floor of the Huntington Bank building in downtown Hancock.
Mail
Copper Shores
400 Quincy Street
P.O. Box 299
Hancock, MI 49930

*Check must be postmarked on or by Nov. 28.

Donations made using check or cash must indicate what nonprofit the funds should be directed toward. Checks must be written to Copper Shores.
Donations for 2023 have closed.
Frequently Asked Questions
How were the nonprofits chosen?
Nonprofits apply to be part of #GivingTuesday. Every year we choose nonprofit partners based on the following qualifications:
A charitable nonprofit organization with 501(c)(3) IRS determination
Provide their certified financial audit and/or 990
Must be current with their tax status and have their License to Solicit (if required)
Must not be a religious or educational institution
Have a mission related to Copper Shores's Strategic Goals and Objectives or raise funds for a specific project that relates to those pillars
Organization must be domiciled in and serve the people of Baraga, Houghton, Keweenaw and/or Ontonagon counties.
What to expect during #GivingTuesday
Donations will be open from November 7, 2023 until the day of #GivingTuesday - November 28, 2023. Throughout the month leading up to #GivingTuesday, we encourage individuals to learn more about our non-profit partners and to hopefully make a donation to the one(s) they feel are closest to their hearts. All money donated before and on #GivingTuesday will be given 100 percent to the non-profits, aiding them to succeed in their missions within the community.
Will my donation be matched?
Yes. All donations made during #GivingTuesday will be matched. Copper Shores Community Health Foundation is matching dollar-for-dollar up to $250,000. If more than $250,000 is donated, non-profits will receive a portion of the $250,000 equal to the proportion of total donations they brought in.
For example, if $500,000 was donated and they brought in $50,000 of that, they would have brought in 10% of the total, and would receive 10% of the match. That would mean $50,000 was donated and Copper Shores is matching with $25,000 in additional funds. Every penny donated to the nonprofits goes to the nonprofits.
History of #GivingTuesday
#GivingTuesday is a global day of giving that harnesses the collective power of individuals, communities and organizations to encourage philanthropy and to celebrate generosity worldwide. We call it Put Your Money Where Your Heart Is. This fundraising effort is to help raise awareness, advocate for and help non-profits throughout our four-county community, which includes Baraga, Houghton, Keweenaw and Ontonagon counties.
Through six years we've put nearly $3 million into our community's nonprofits. Learn more about #GivingTuesday as a movement at givingtuesday.org.
Latest Updates on #GivingTuesday!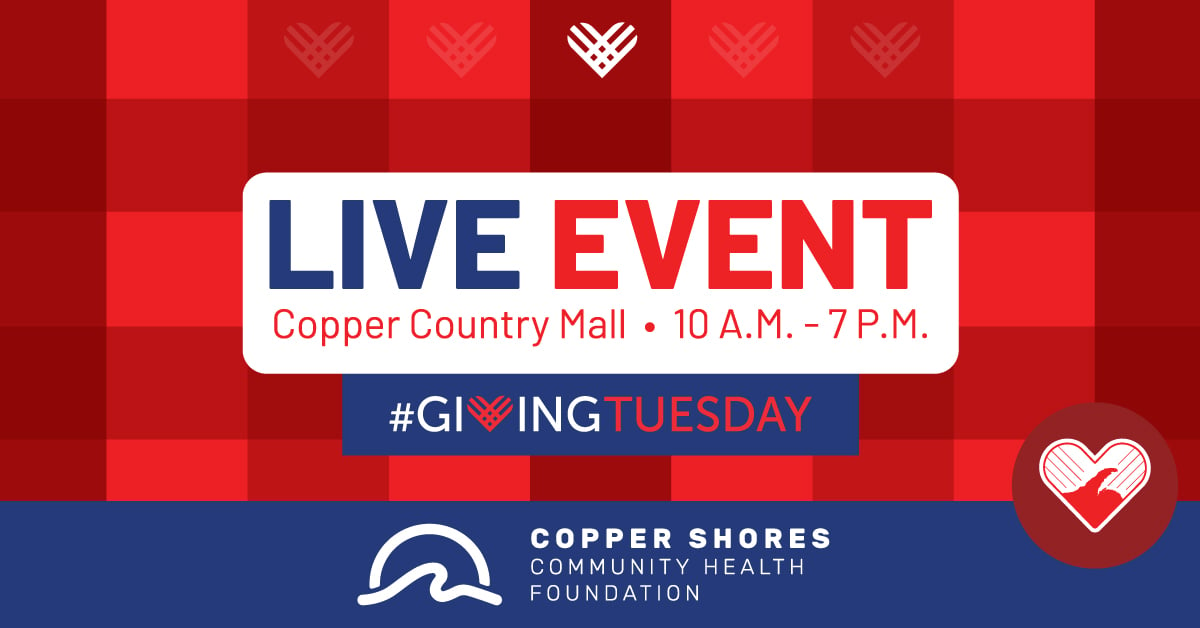 #GiveCopperCountry Live at the Copper Country Mall
The giving season is off to a great start with #GiveCopperCountry in full force, and this year's event will feature a public event! On Tuesday, ...
Let's Build Together
Our goal is to make Michigan's Copper Country the healthiest community. Your donation to these nonprofits will help us make that happen. Click the button below to make a donation spread evenly between all participants!